Pocket Houses are not mass produced in a cookie cutter assembly line, nor do they come from thousands of miles away.  They are handcrafted here in Alberta, a handful at a time!  The same attention to detail put into homes of a much larger scale is applied on your Pocket House – for a fraction of the price!  The standard thinking has been Park Models should be built by trailer manufacturers, after all they are trailers but Pocket House turns that thinking on it's head.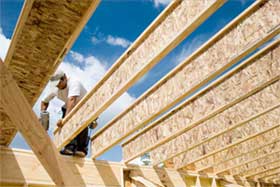 With over 30 years of experience in high-end home construction in Alberta and BC, our team's work has spanned commercial, multi-family, estate homes, specialty projects, renovations and recreational construction. This extensive experience empowers us with an unique perspective and confidence to deliver a park model or recreational home which is second to none.
By dealing directly with the craftsmen throughout the entire process, your dream home is quickly realized. We will not compromise on architectural standards, integrity or style, and neither should you.
Pocket House is dedicated to home design fabrication techniques and materials that are sustainable, healthy, environmentally sound and energy sensitive, now and for years to come. Energy efficiency is at the heart of our design philosophy.  All Pocket House park model and recreational modular homes are insulated and tightly sealed  for four season living which reduces energy costs and environmental impacts.
We are here to ensure your park model or recreational home purchase satisfaction, from beginning to end.